"A must for classical music lovers, the Rising Stars Piano Recital Series has featured the Hamptons' most dazzling Pianofest's summer performers and more, for unforgettable recitals in the Fall and Spring since 2003," said Liliane Questel, Southampton Cultural Center (SCC) board member and Rising Stars Piano Series Founder.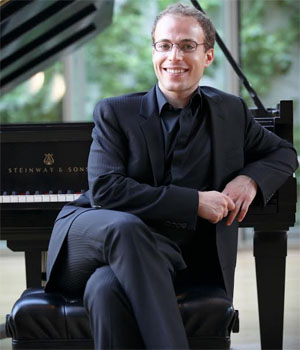 The Rising Stars Piano Series is back at SCC on Saturday, May 16th at 7 p.m., with a performance by Fei-Fei Dong featuring works by Chopin and Mozart-Liszt. Dong, a Pianofest Distinguished Artist, was a 2013 Van Cliburn International Piano Competition Finalist and the 2014 Concert Artists Guild International Competition Winner.

Over Memorial Day weekend, Orion Weiss will present works by Beethoven and American Composers Gershwin, MacDowell and Keith Jarrett on Saturday, May 23rd at 7 p.m. Weiss is also a Pianofest Distinguished Artist, as well as a 2015 Mentor. "When you're named after one of the biggest constellations in the night sky, the pianist Orion Weiss did exactly that in a high-powered and often ferocious recital," noted the Washington Post.

Performances will take place at the Levitas Center for the Arts at Southampton Cultural Center. Tickets are $15 for general admission and free for students under 21.

Southampton Cultural Center is located at 25 Pond Lane in Southampton. For more information, call 631-287-4377 or visit www.scc-arts.org.