The Church is excited to host Hamptons Jazz Fest for seven concerts this summer. Guests will be able to enjoy wonderfully diverse music performed by master musicians from all over the world. Hamptons Jazz Fest is a series of performances that bring world-class musicians in the fields of Jazz, Latin, and World music to a diverse cross-section of populations in the East End of Long Island.
Aiming to create an intimate atmosphere, the audiences are invited to mingle before the show. A full schedule of the concerts and the participating musicians can be found below.
JULY 7th — Yacouba Sissoko & Siya
Yacouba Sissoko is a master kora player and devotes his musical talents to expand the awareness of West African history and culture, spread the word of peace and empower his listeners to take charge and realize their imagined futures. Yacouba has performed at Smithsonian Folklife Festival in Washington DC; the Playboy Jazz Festival in Los Angeles; the New York Family Arts Festival; the Grant Park Music Festival in Millennium Park, Chicago; the Portland Jazz Festival; the Detroit Jazz Festival; and the Monterey Jazz Festival.
JULY 14TH — Jacques Schwartz-Bart
Jacques Schwarz-Bart is a French jazz saxophonist. He is responsible for creating two surging new styles: Gwoka Jazz, and Voodoo Jazz, which reunites jazz music with its Afro-Caribbean and spiritual origins. Jacques' impressionistic writing, powerful tone, and wide-ranging language — both lyrical and angular — have fueled a growing presence on the world stage. Schwarz-Bart only started playing the saxophone at 24 and after three years attended the Berklee College of Music.
JULY 21ST — Albino Mbie Quartet with Noah Preminger
Albino Mbie is an award-winning musician, guitarist, singer, composer, sound, and mixing engineer. Born in Maputo, the capital of Mozambique, a country in southern Africa — Mbie built his first guitar from a 5-liter can of oil, scrap wood, and strings made from electrical cords. Mbie began playing in several local bands before receiving a full scholarship, through the African Scholars Program, to attend the Berklee College of Music. Today, Albino's music succeeds in combining his musical experiences from Mozambique, the U.S., and many other places around the world.
AUGUST 4th — Emilio Solla Quintet
Emilio Solla is a Latin Grammy winner and multi-Grammy nominee, pianist and composer. Born in Argentina and based in New York Solla has eleven CDs as bandleader and more than forty as arranger/producer. He is regarded by peers and critics as one of the most outstanding and unique composers in the Tango-Jazz field, a musical language which blends Argentine tango and folk with jazz and other contemporary music styles. Solla has performed all around Europe, Japan, the US, and Latin America.
AUGUST 18th — Bill McHenry with Gil Goldstein
Bill McHenry is a saxophone player and composer who lives in New York, Barcelona, and Maine. McHenry has made seven recordings as a leader, and is known for his work with Andrew Cyrille, Paul Motian, Eric Revis, Guillermo Klein, Andrew D'Angelo, Reid Anderson, Orrin Evans, John McNeil, Ben Waltzer, Rebecca Martin, Duane Eubanks, Jamie Saft, and Ethan Iverson.
SEPTEMBER 1st — Oscar Feldman Quartet
Oscar Feldman is an Argentinian native saxophonist, composer and teacher who demonstrates his superb skills on alto, tenor, and soprano saxes. Feldman utilizes a wide range of Pan-American references, from straight ahead to tango to candombe to samba to mambo. Feldman recorded more than forty albums as a sideman and toured with Argentina's most prominent artists before receiving the Achievement Scholarship Award from Berklee College of Music. Feldman recorded the album Tropicana Nights which received the Latin Grammy Award 2000 for "Best Latin Jazz Album."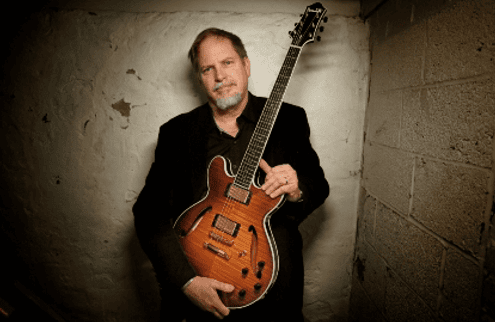 SEPTEMBER 8TH — Dave Stryker Trio with Charles Owens
Called "one of the most distinctive guitarists to come along in recent years" by the Village Voice, Dave Stryker has led his own group (with 34 CDs to date), and has been featured as a sideman with Stanley Turrentine, Jack McDuff, and many others. In 2022 Stryker was voted by Downbeat Critics and Readers Polls as one of the top Jazz Guitarists. Recent gigs have included Birdland, the Blue Note, Dizzy's Club Coca Cola at Jazz Lincoln Center, the Monterey Jazz Festival, The Newport Jazz Festival, The Keystone Korner in Baltimore MD, The Jazz Bakery in LA, and tours of Europe, Canada, and Japan.
For more info, visit https://www.thechurchsagharbor.org