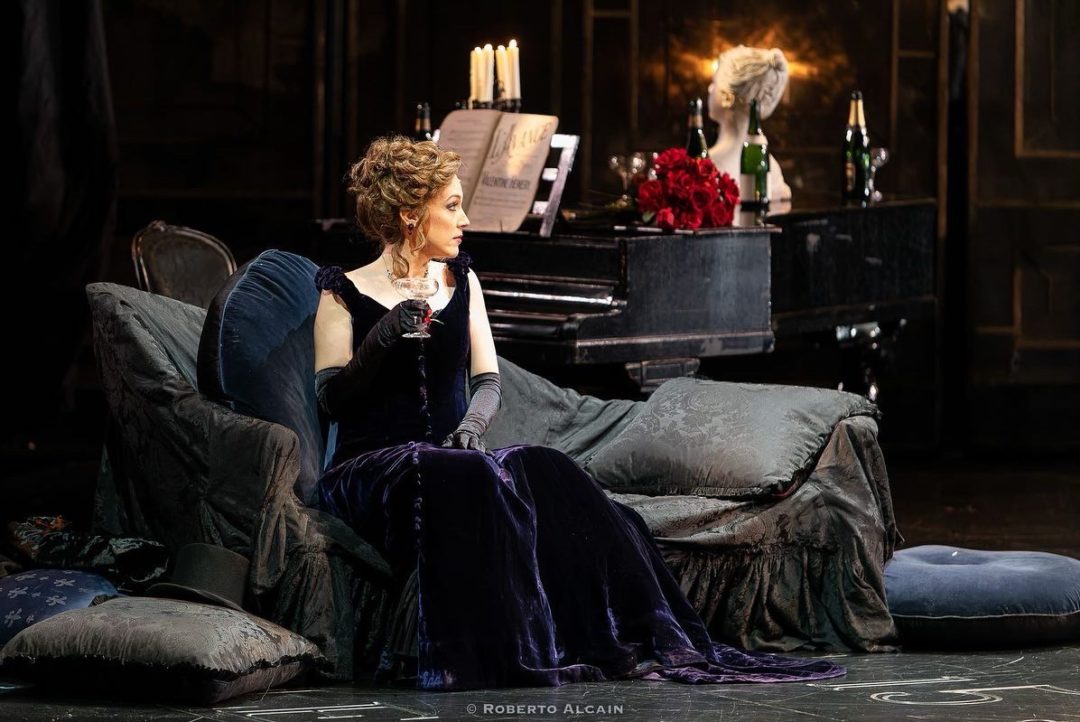 "THE SHAKESPEARE RIOTS" is being presented October 8th at Bay Street Theater at 8 pm in Sag Harbor. It is an opera being produced by Divaria Productions. This is their 6th year presenting opera at Bay Street. It will be starring Michael Nansel, the opera will also feature Nicholas Simpson and Ashley Galvani Bell, with Gregory Moomjy as the show's musicologist.
American Opera Star Ashley Bell, a founder of Divaria, is fascinated by history and loves researching and discovering new stories, especially those that are not widely known. In fact, through production her company Divaria, she is committed to telling the untold stories behind famous works and other watershed moments in operatic history, and in so doing, she hopes to unearth the rich history of those who created and were influenced by these pieces.
About her new project, THE SHAKESPEARE RIOTS, she said, "While researching about Lorenzo da Ponte (Last year's show), who founded the first Italian opera house in New York, I was researching other important figures in the opera world in 19th century New York's history. I came across an impresario Max Maretzek who presided over the Astor Place Opera House which opened in 1848."
She said what really drew her in was the fact that at this very opera house a riot occurred during a production of Shakespeare's Macbeth over the fact that the title role was performed by a British actor, Charles Macready, instead of the American, Edwin Forrest. It seems Mr. Forrest was beloved by the working class. In fact, resentment had been building ever since the theatre was opened because it had been created by New York's upper crust known as the Upper Ten or Astor-ocracy. It was perceived as a way to demonstrate their social position and influence rather than as community that could come together across class boundaries purely for the love of music.
This event led to Shakespeare and opera moving away from the dense population center to rarefied circles that were less accessible to all. Therefore Ms. Bell thought it would be interesting to explore the concept of exclusivity through the lens of this riot and how this has limited American consumption of opera when I believe many more types of people would appreciate its beauty.
Ms. Bell said her biggest challenge was, "Unlike with our historical project Don Giovanni in New York or our documentary film Rival Queens, which primarily drew their music from Mozart's Don Giovanni and Donizetti's Maria Stuarda respectively, the Shakespeare Riots did not draw its music from just one opera but rather from multiple operas that would have been performed at the Astor Place Opera House in that time period and whose text worked dramatically with the emotional situation of the characters at that point in the story that we wanted to create.
We also had to determine which voice type each rival would represent, Charles Macready vs. Edwin Forrest, and the vocal selections had to match that specific voice type. This was a lot more complicated than you might think because even once we had decided to make Charles Macready a baritone and Edwin Forrest a tenor, there are different types of baritones and tenors so the repertoire we selected could not be for both dramatic tenor & light lyric tenor. However, I must say we were lucky to find two singers who are capable of singing a wide variety of repertoire!"
Then going back to her project "Othello: The Opera & Play Enmeshed", she said, "… that basic story line was drawn directly from the Shakespeare," here they had to create the story line themselves. "At first we didn't know much more than the fact that a riot had occurred." She explained, " I was lucky to find primary sources, the diaries or memoirs of both the impresario of the opera house and the actors. And then of course there are elements of Shakespeare's Macbeth: the witches from Macbeth will serve as a sort of Greek chorus commenting on the action as it occurs. But we also had to write a lot of our own text ourselves to connect the various threads and create a structure."
Anton Armendariz Diaz is the stage director. He has a unique creativity and vision. He is a Bay Street favorite. The musical director is a very talented young Spanish prodigy, Sergio Martinez Zangroniz, who is only 22 years old. He will lead the string quartet of musicians all drawn from the New Asia Chamber Music Society, run by the brilliant violist Andy Lin.
Ms. Bell said, " In addition to myself we have two other opera singers, the baritone Michael Nansel who played Germont in La Traviata in our very first opera at Bay Street back in 2015, and tenor Nicholas Simpson with whom we are working for the first time. He has performed in all 7 continents of the world. I think Bay Street audiences will really enjoy both of these powerful and beautiful voices! "
On top of the singers, we have assembled a very talented team of actors including Nicholas Thomas as Charles Macready, Greg Seel as Edwin Forrest, and La Rivers, Jan Mizushima and Liana Afuni as the witches. And finally, the production will feature members of the community as part of the ensemble, including both students and adults, and The Choral Society of the Hamptons as the chorus.
Ms. Bell concluded there are three primary reasons why she enjoys performing at Bay Street. "One is the intimacy which creates a deeper connection for the performers with the audience. The performers can feel their reaction and it lifts the performance.
The second reason is that the Bay Street theatre goers are sophisticated in their knowledge and taste and bring that expectation and openness to the performances. And finally, the team at Bay Street theatre is A plus. They anticipate and deliver seamlessly. They've been incredibly supportive of us from the get go in our mission to deliver opera to East End audiences."