Southampton Animal Shelter Foundation's (SASF) 7th Annual Unconditional Love Dinner Dance Gala will take place at a private residence in Southampton on Saturday, July 16th, with cocktails at 6:30 p.m. and dinner at 7:30 p.m.

SASF is a 501(c) (3) non-profit organization dedicated to providing for the welfare of homeless pets in the Hamptons community and eventually placing them in the loving hands of willing and able people. The organization's mission is to provide for the welfare of animals and to reduce the number of homeless pets. SASF finds loving homes for their rescued animals through outreach efforts and educating the community. They recently won an award as the finest shelter on Long Island and rated in the top 10 percent of the country for their live release rates. "Live release rates" means that of all animals brought to the shelter, 94 percent are adopted into loving and capable homes. SASF welcomes stray pets regardless of age, breed, or health. They work to provide the animals' with the best care, food, training, and medical attention available.

Jean Shafiroff will serve as Unconditional Love Event Chairwoman, with Susan Allen as the Chairwoman Emeritus and Chuck Scarbough as Emcee. This year's Gala will honor El Faro de los Animales of Puerto Rico and Drew de Carvalho and Seth Watsky will lead the event's Live Auction.

"This is my fifth year chairing the Unconditional Love Gala and I've been instrumental in raising a lot of funds for the Southampton Animal Shelter because I so believe in the work that they're doing," remarked Jean Shafiroff, the Event Chairwoman. "I'm very much an animal advocate and the Shelter is very much needed in the Hamptons."

Shafiroff has a lot of respect for the work the volunteers at the Southampton Animal Shelter do, as she has rescued two pit bulls herself. "They make great companion dogs, and unfortunately, the pit bulls have a tough time because a lot of people don't want to adopt them because of their bad, often false reputations," she noted. "The shelters are filled with pit bulls and Southampton Animal Shelter is a no-kill shelter."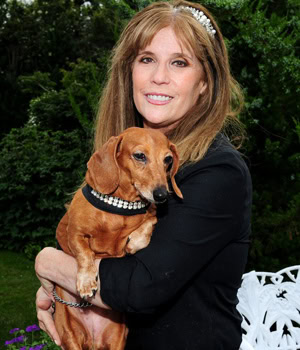 Unconditional Love will welcome guests to an incredible, private oceanfront property in Southampton and include lively music by Alex Donner and his Orchestra, dinner catered by Robbins-Wolfe Eventeurs, and many prizes in the live auction, such as three nights at the Peter Island Resort & Spa in the British Virgin Islands and three nights at Round Hill Hotels & Villas in Jamaica. Southampton Animal Shelter will also bring dogs to the event for people to consider adopting. Even if you do not adopt at the event, it is the Foundation's hope that you come to their facility to visit the available dogs or consider becoming involved with their work in other ways. Volunteer positions are available on the Southampton Animal Shelter's website.

All proceeds from evening will go directly to the Southampton Animal Shelter's crucial initiatives, specifically their low-cost spay/neuter mobile van granted by the ASCPA, efforts to rescue innocent animals enslaved in puppy mills, and the costs of daily care within the shelters. The proceeds will also benefit the Shelter's various programs that help special needs children, as well as implementing SASF's "Playing For Life" program, which is currently in over 40 shelters throughout the United States.

Tickets for SASF's Unconditional Love Dinner Dance Gala begin at $1,000. The Gala location will be revealed upon purchase of a ticket.

For more information, call 631-728-7387 or visit www.southamptonanimalshelter.com.