The start of the Hamptons season is definitely something worth celebrating, so celebrate we did. On Friday, June 5th, Hamptons.com and Bridgehampton National Bank hosted Cocktails & Connections. Over 250 guests gathered at Duck Walk Vineyards in Water Mill to mingle with old friends and network with new ones.

Once attendees arrived at the winery, they were transported in style via Hamptons Free Ride. After checking out a collection of cars from BMW of Southampton, Audi of Southampton, Porsche of Southampton and Mini of Southampton, attendees stopped by the step and repeat for a quick photo taken by Kerry Ann Photography or SocietyAllure.com.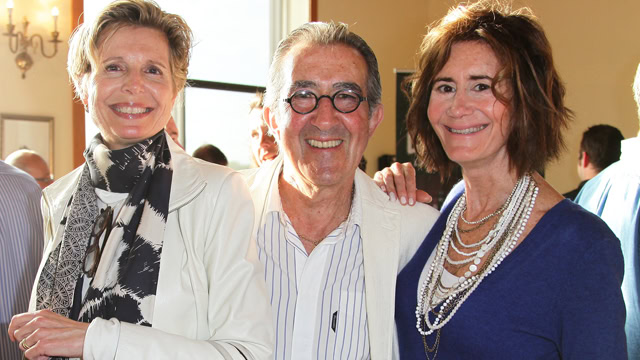 One of the first stops many partygoers made was to pick up a lite bite from Lucy's Whey, Hamptons Haute, The Lobster Grille, Back Bar or Schmidt's Market. 230 Elm treated attendees to a lobster bisque, which earned rave reviews. Attendees satisfied their sweet tooth with some taffy from Hampton Confectionery and beautiful seaside inspired chocolates created by Hamptons.com's Mary Wilson.

AGES Events DJ Entertainment provided the music for the evening, which had people grooving on the dance floor even after the party was officially over. They also provided a guest favorite from the night, a photo booth (and yes, there was definitely some photobombing going on). Since it's the peak travel time to the Hamptons, Air Charter Services enlightened attendees on their charter services.


Partygoers had their choice of delicious sips, including offerings from Duck Walk Vineyard, the new Stella Artois Cidre, water courtesy of Hamptons Employment Agency, Southampton Publick House beer, and a refreshing cocktail from Clyde May Whiskey.

The evening also included a special presentation from Hamptons.com Publisher Joe Kazickas from the Kazickas Family Foundation. Joe presented Bridgehampton National Bank President and CEO Kevin O'Connor and Bridgehampton National Bank Vice President and Marketing Director Claudia Pilato with a check from the Foundation for $10,000, in support of All for the East End (AFTEE). During the presentation, O'Connor noted that while many organizations hold summer benefits in the Hamptons, most of the time, the money leaves the Hamptons. With AFTEE, that's not the case. You know that by supporting the organization, the money will benefit local causes and help make the East End a better place.