When you hear the word Hamptons, a vision of ocean beaches with huge mansions most likely comes to mind. Next, you may think of crazy wonderful summer parties. However, behind the scenes reside some of the world's most powerful people, on cell phones making things happen globally. There are hedge fund managers, corporate kings and queens, and a few well born legacy folks.

There are also some very powerful women who summer in the Hamptons. Here is a list of a few local powerhouses, in no particular order.


1. Courtney Sale Ross (67) is the widow of Steve Ross, the man who built Warner Communications to be the global giant it is today. With an estimated wealth of $700 million (Forbes), Courtney Ross has now had a hand in shaping the future of the Hamptons through her Ross School which has uniquely and progressively enlightened and cultivated the minds of the East End elite. She is also a leading philanthropist and behind the scenes voice. Who wouldn't want her phone contact speed dial list? I have met her at a few Ross School tennis events and she is an extraordinary woman, who is so grounded and well informed. Her circle of influence is huge.

2. Dina Merrill (92) is the daughter of E.F Hutton and Marjorie Merriweather Post. Born as Nedenia Marjorie Hutton, Merrill is reportedly worth $5 billion (Forbes). Besides being a philanthropist, an actress, and a theater actor, she now produces projects in the arts, some that are put on over the summer at the John Drew Theater in the Dina Merrill Pavilion at Guild Hall in East Hampton. I saw her last summer appreciating the production of Arthur Miller's "All My Sons," at Guild Hall that starred Alec Baldwin. A show she was influential in financing. She starred in over 20 motion pictures and was once labeled "Hollywood's new Grace Kelly," in 1959. Her influence throughout the world is huge although, she quietly summers in the Hamptons.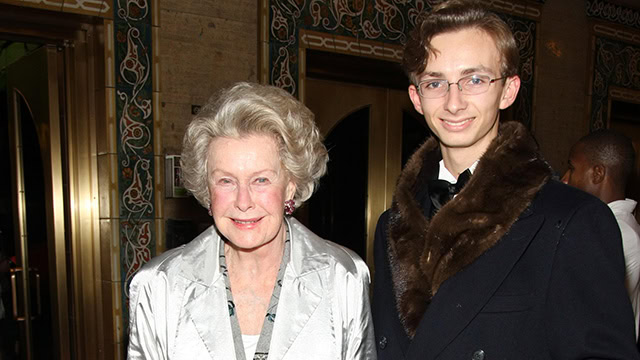 3. Madonna Louise Ciccone (57) or just Madonna (as the world knows her) has a net worth of $800 million (Forbes). She is always in the news with her singing, songwriting career taking her on many world tours. Originally from Bay City, Michigan, she lists her official residence as New York City. However in recent years she has been expanding her horse ranch off Mitchell Road in Bridgehampton and made a point to attend the 2015 Hamptons classic last August. A champion of disguises, she is rarely spotted in the Hamptons but is said to spend more time there than anyone knows. It was rumored that when Alex Rodriguez was "dating" Cameron Diaz, they huddled up at Madonna's place.


4. Kelly Maria Ripa (45) is the host of ABC's "Live! with Kelly and Michael," along with Michael Strahan, and has a reported net worth of $100 million, mostly from the proceeds of her $20 million annual salary. She was chosen for this list because through her show she has the ability to launch careers and promote events. This is a power that Johnny Carson (who loved Sag Harbor) had too. Kelly loves to dine out in the Hamptons and travels about the East End with her husband TV star Mark Consuelos and their three children.


5. Beth Ostrosky Stern (43) is the wife of Howard Stern. His net worth is put around $600 million, by various sources. Beth is on this list because she has an amazing positive influence over Howard Stern, who may now be America's premier interviewer and has a regular Hamptons presence. Howard readily admits it was Beth who made him change, thus becoming more social and thus mainstream. Her influence is growing, due to the fact that she is the muse who has helped Stern become extremely influential. Due to Beth's efforts, the Sterns now make appearances at most of the "A-list" Hamptons parties. I have met Beth at the East Hampton's Library Authors Night and Howard himself, observing art at Ashwagh Hall in Springs.


6. Christie Brinkley (61) is worth $80 million and must be included on any list concerning the Hamptons. An ageless beauty and mother of three, she is the poster/cover girl for thriving success after divorces. Her friends list is not only a who's who of the Hamptons, but of the whole world. She is seen all over the Hamptons, wearing priceless gowns or just in jeans and a casual outfit. I even had the pleasure of watching her play tennis with Alec Baldwin at a Courtney Ross charity event. She will most likely one day be called the "Ambassador of the Hamptons."

7. Scarlett Johansson (31) is reported to be worth just under $60 million. She summers in Springs with her spouse, Romain Dauriac, along with their daughter. In 2015 alone, her reported earnings as a female actor was $35.5 million. Scarlett is gaining influence hourly. With so many mega hit movies, like Marvel's "The Avengers" series, "Lucy" and "He's Just Not That Into You," she seems to be box office magic. Yet, there she is, with Romain on many summer nights chowing down at the Indian Wells Tavern in Amagansett.


There is no doubt these women have influence in the Hamptons. Yet, at the end of the day, they get to enjoy the ocean air, beaches and the Hamptons quaint reality like the rest of us, with a few added benefits.